Westmarch
From TRMN
The Earldom of Westmarch is a peerage title awarded by The Royal Manticoran Navy: The Official Honor Harrington Fan Association, Inc..
Westmarch was created as a title on 3 May 2013[1] when then-CDRE Sir John Neitz was created Baron Westmarch at DemiCon in Des Moines, IA. 2017, where he received the accolade from David Weber.
In 2015, Neitz was promoted to the rank of Earl of Westmarch.
Barony of Westmarch
| # | Name | Elevated | Rank |
| --- | --- | --- | --- |
| 1 | CDRE John Neitz KR | 3 May 2013 | Baron |
Earldom of Westmarch
| # | Name | Elevated | Rank |
| --- | --- | --- | --- |
| 1 | VADM John Neitz KCR, MC, DSO | October 2015 | Earl |
Coat of arms of the Earl of Westmarch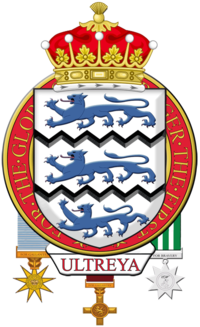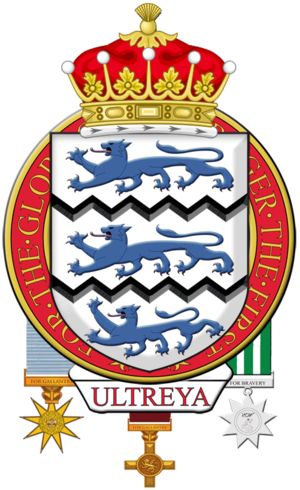 Escutcheon
Argent three hexapumas passant Azure between two bars dancetty sable.
Coronet
The escutcheon is ensigned with the coronet of a Manticoran earl.
Motto
ULTREYA ("Onward!")
Orders and decorations
Escutcheon encircled by the riband of the Order of King Roger. Pendant from the achievement are representations of the Manticore Cross, the Order of Gallantry, and the Gryphon Star.
Symbolism
The bars dancetty each form the letters "WM" for "West March," and also represent the two primary mountain ranges (coastal and central) of Westmarch. The hexapuma, although it is a Sphinxian lifeform, is depicted for its speed and boldness. There are three to represent the earl, the countess, and the heir to the title. They are passant to dexter, representing that they are going westward ("west march"). The colors are the livery colors of the family.
Westmarch Rifles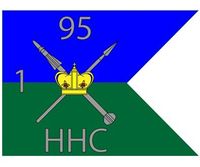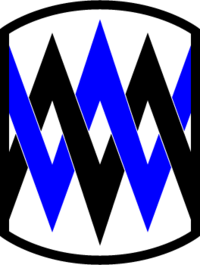 The earl is the honorary colonel of the Westmarch Rifles, a Home Guard infantry regiment of the Royal Manticoran Army drawing personnel from throughout the county.
The regimental shoulder insignia is based on the arms of the earl, using the same colors and interlaced bars forming a W and M and representing he two main mountain ranges of the region. The regiment is specially trained in mountain operations.
Geographical description of territory
The County of Westmarch comprises a peninsula and nearby offshore islands in the northwest corner of largest continent of the planet Manticore, several thousand kilometers to the northwest of Landing.
The Westmarch Peninsula ends at Point Ultima, the westernmost point of the continent, which features a spectacular geological formation. The Westmarch Way is a popular trail allowing hikers to travel part or all of the last several hundred kilometers to Ultima along a wilderness path, similar to the Appalachian Trail on Old Earth.
The south coast of the peninsula features temperate rainforest giving way to boreal uplands in the interior.
The administrative center and primary city of the county is Arcadia.
Well known regional products include Westmarch Cheese and Westmarch Cider.
The personal land holdings of the earldom include the family seat of Westmarch House in Arcadia, as well as considerable commercial real estate interests in the city, as well as undeveloped land throughout the county. The earl's Landing residence is the penthouse of a bay-front pre counter-grav tower (since updated with counter-grav) in the Colonial District.
References